$

10.00
ON SALE- Sharon Needles and the Curse of the Devil's Deck (Sickening Adventures Book 1)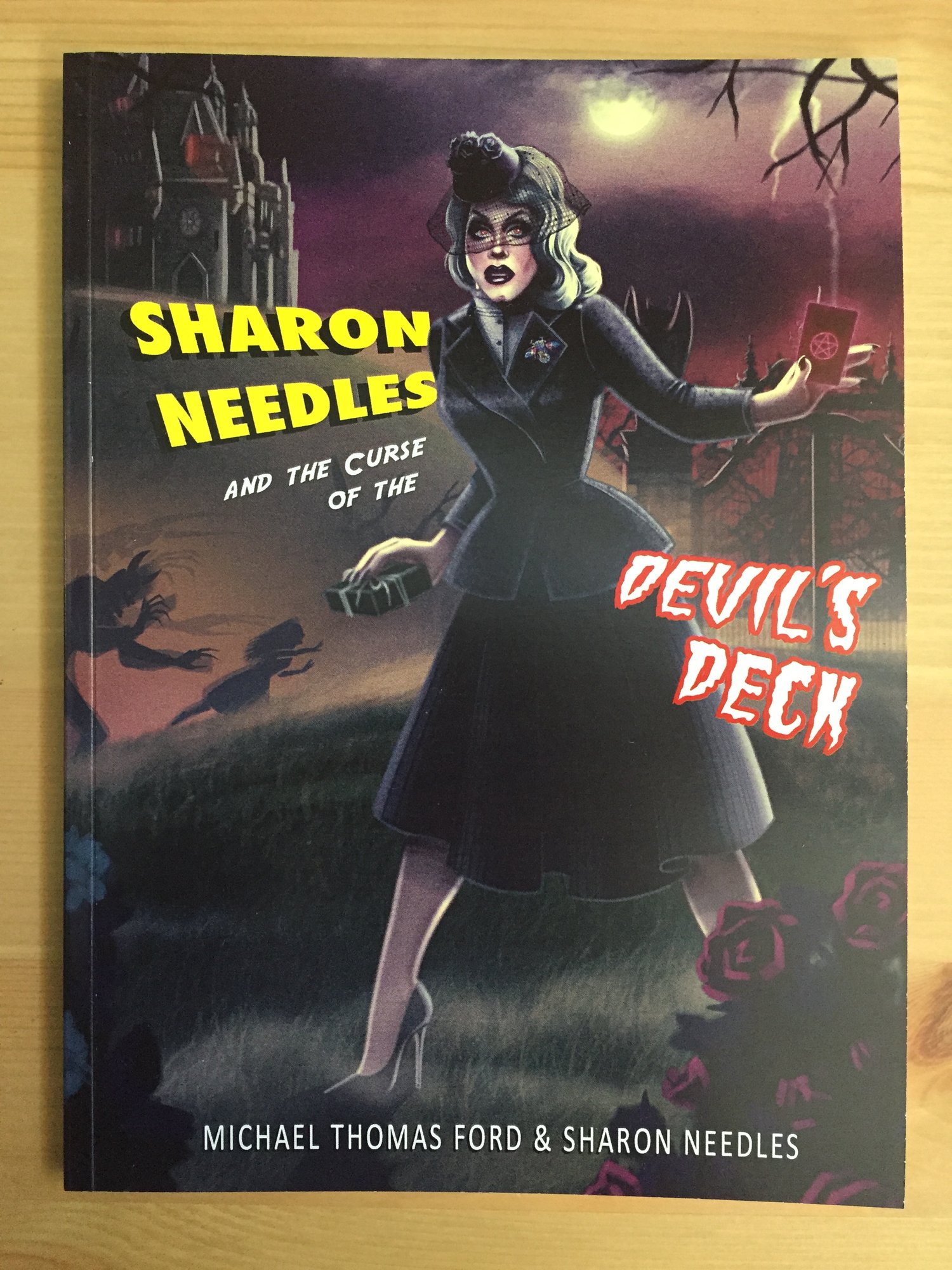 At the funeral for Madame Mirepoix, her beloved cartomancy instructor during her years at Miss Chokingbone's Academy for Erstwhile Young Ladies, Sharon receives a mysterious inheritance. It appears to be the Devil's Deck, a legendary set of tarot cards reportedly drawn by Lucifer himself.
When Sharon performs a reading with the cards, they imply that Madame's death was not from natural causes. To find out what really happened, Sharon returns to the school looking for answers. There she finds herself entangled in a mystery involving a vengeful ghost, a lusty gym teacher, crafty coeds, and a creature summoned from the depths of Hell.
As each day brings new questions, and the evil menacing the school's students grows more and more malevolent, Sharon will need to use every trick at her disposal to uncover the truth. But will the answers bring justice, or will they resurrect secrets better left buried?
If you dare, step inside and discover the story foretold by the cards of the Devil's Deck.
Written by Michael Thomas Ford & Sharon Needles
Cover Image by Donny Meloche
Published by Producer Entertainment Group
Domestic and International orders will receive a USPS tracking number.
Orders typically ship within 5 to 7 business days.
*All sales final. No refunds or exchanges.
*Customs fees may apply for international orders. PEG is not responsible for tracking orders and paying customs fees once items are released from our warehouse.